The HVILINA NARBUT collection is dedicated to the talent and legacy of the great artist. It contains a large number of references and graphic techniques that the famous master used in his works:
The letters N on the dial and O on the hand are stylizations of the master's font. These letters were not chosen by chance, since it is their writing that is one of the visiting cards in the artist's graphic works.
Despite the fact that Narbut used the Cyrillic alphabet, the letter N was often written in the Latin manner. An interesting feature of the style of this symbol is the decorative element in the form of a dot on the left connecting stroke.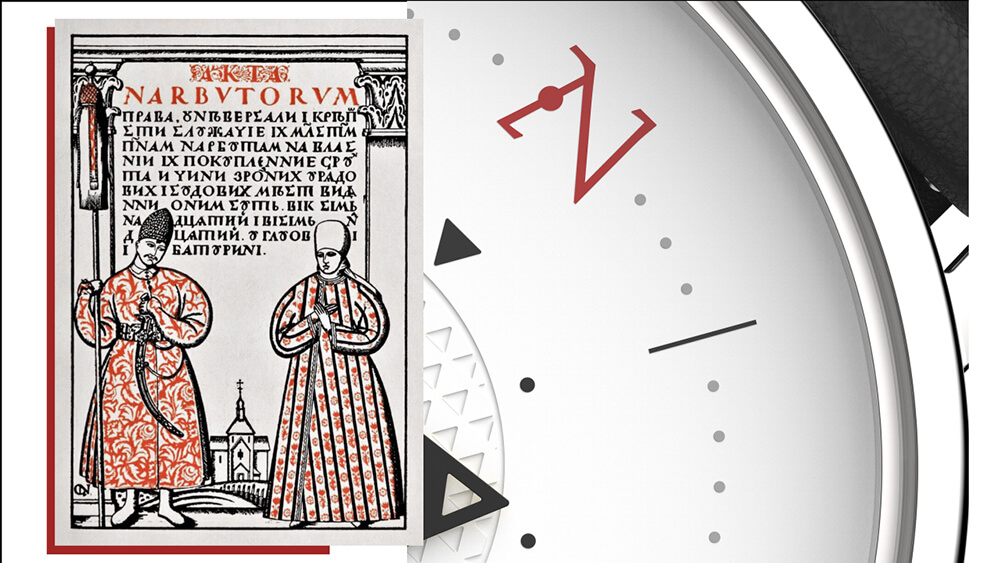 The letter O is on the minute hand. It has serifs on its top and bottom, which is another feature that shows the artist's creativity.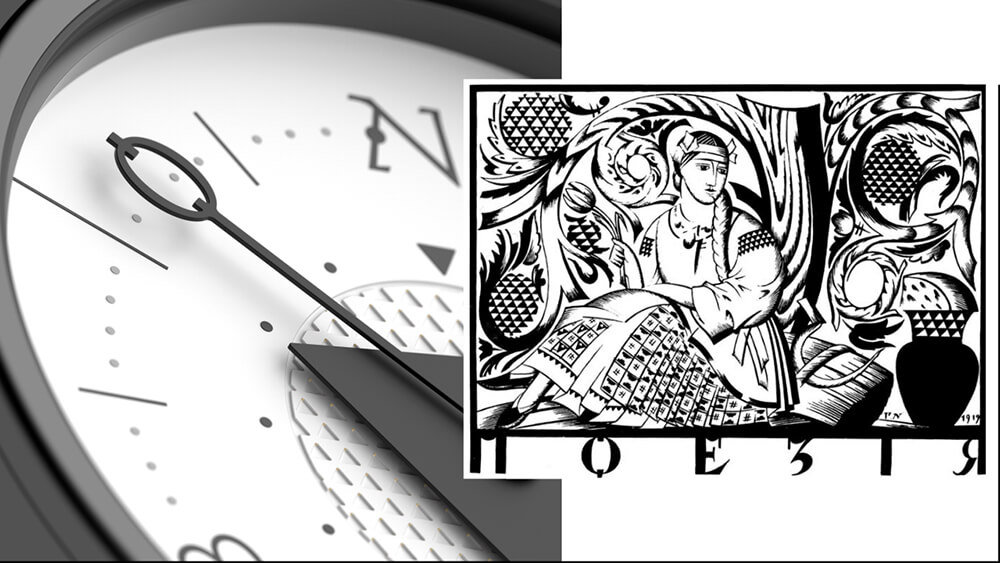 In the central part of the dial there is a pattern of a large number of small triangles, above which there is a massive hour hand of the same geometric shape. This composition symbolizes a reference to the artist's patterns with which he often adorned his illustrations. There is also a triangle carved at the index end of the hour hand to indicate the time. The crown is engraved in the same style.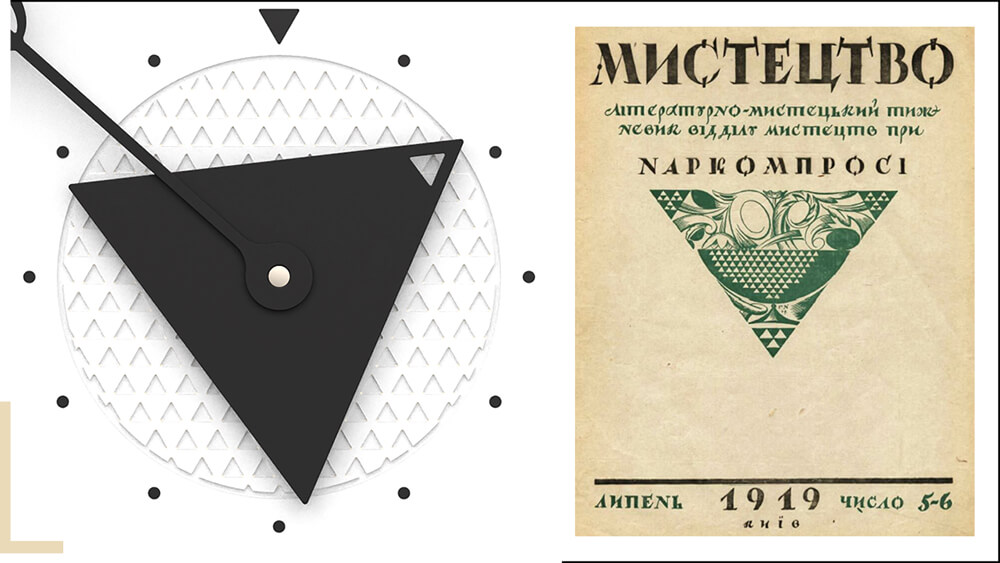 The engraving on the case back is also a reference to his typeface work. The name of the collection and technical specifications are engraved on the lid.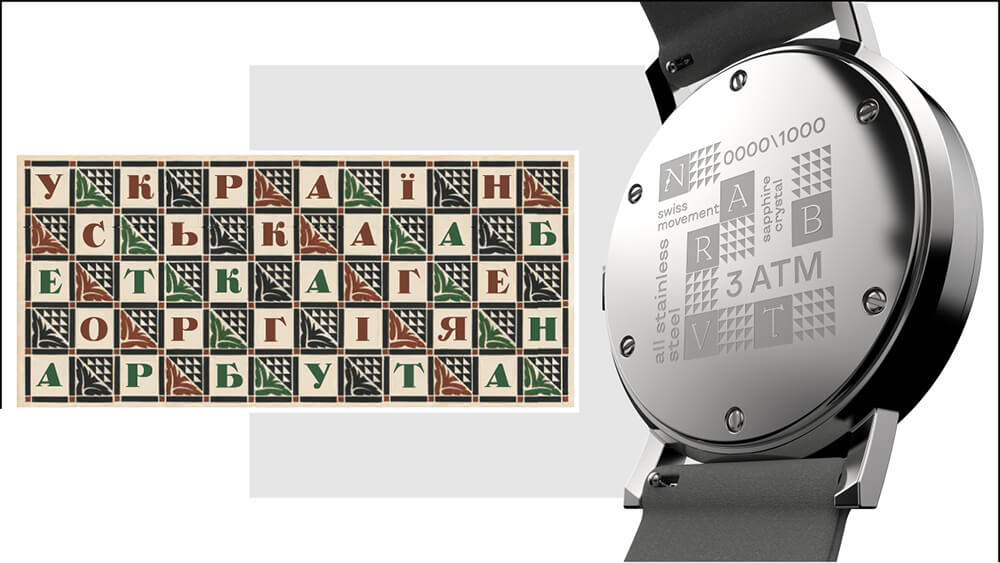 The box with the watch is framed in the form of book pages with one of the most famous Narbut`s illustrations to the work of Andersen on the cover.