Since ancient times, people have looked at the stars, trying to understand how the universe works. From a huge number of myths and legends to Einstein's theory of relativity. For more than 2000 years, humankind has come from the theory of a flat Earth and the geocentric model to the modern understanding of the structure of the Universe, sent a human into space, landed on the Moon, and begins the conquest of Mars.
Geocentrism was taken as the basis of the concept, reflecting the idea of the ancients about the Universe. This theory was widespread in antiquity and said that in the center of the Universe is the planet Earth, objects of the solar system, including the Sun, revolve around it, and behind the solar system there is a "sphere of fixed stars" - all the other luminaries that a person could observe in the starry sky. This theory was the basis of ancient and medieval astronomy and cosmology.
One of the earliest extant images of a star map representing the geocentric system of the world is a manuscript dating from the 9th century.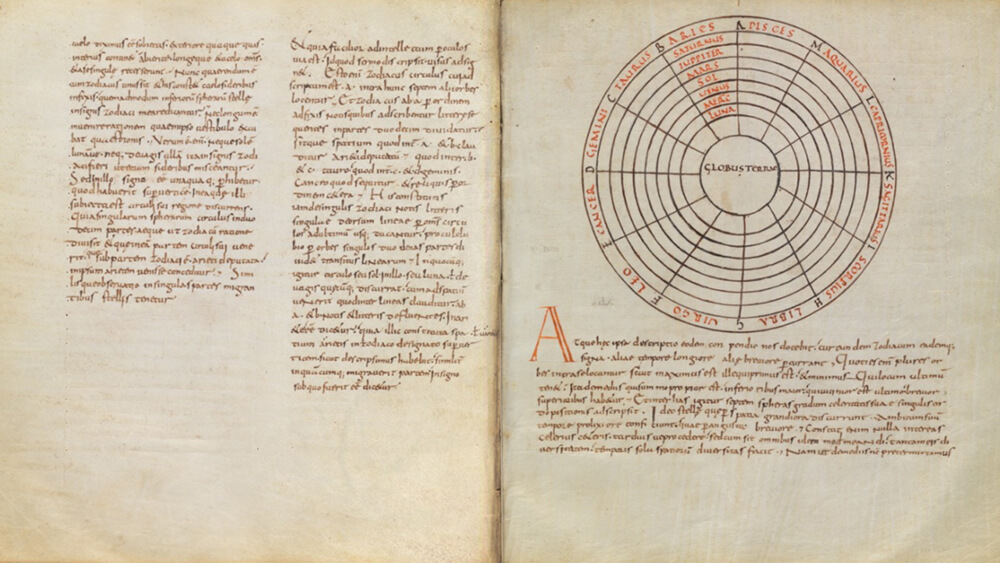 It depicts the planet Earth in the center, then the objects of the solar system known at that time are located (note that the Sun is located on the map in the middle between Venus and Mars).
The stylization of this map was reflected in the design of the dial on its left side, being a symbol of the image of the space at that time.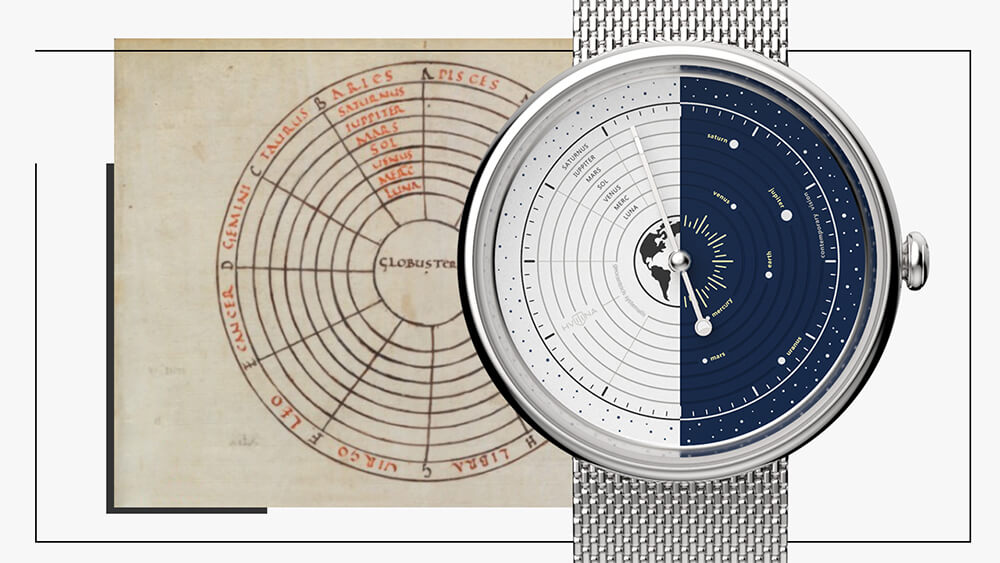 On the right side of the dial, the same celestial bodies are displayed as on the ancient stellar map, but in the correct sequence of their location in the solar system, thereby symbolizing today's understanding of the structure of the Universe as a whole.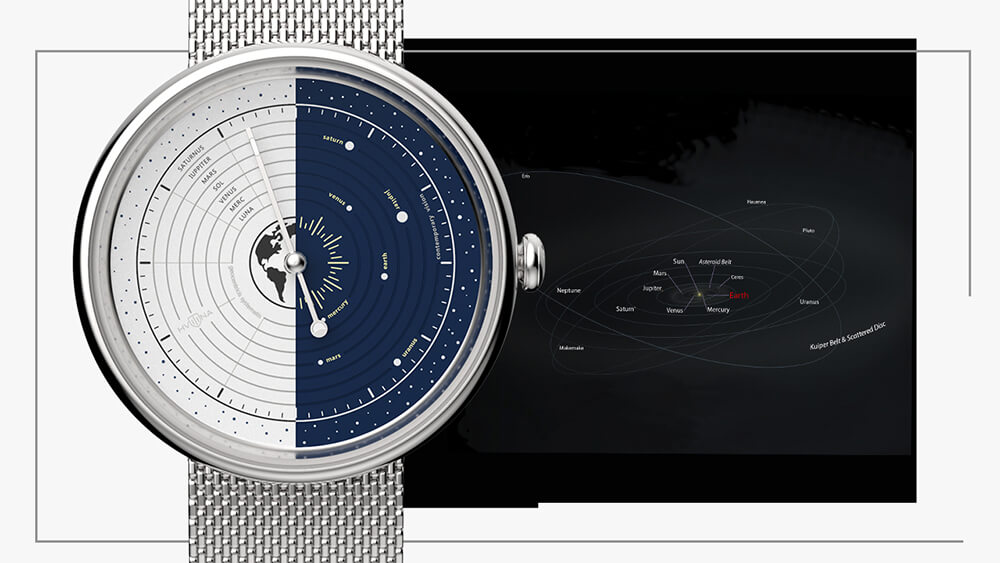 All inscriptions on the left side of the dial are made in Latin in accordance with the ancient source. In contrast, on the right side, English is used, which is the modern incarnation of Latin. Thus, a symbolic transition from one era to another was displayed.
The outer ring of the dial features stylized constellations. The case back is engraved with the name of the collection, technical characteristics, and model number. The series is limited. A total of 1000 pieces of each color will be produced.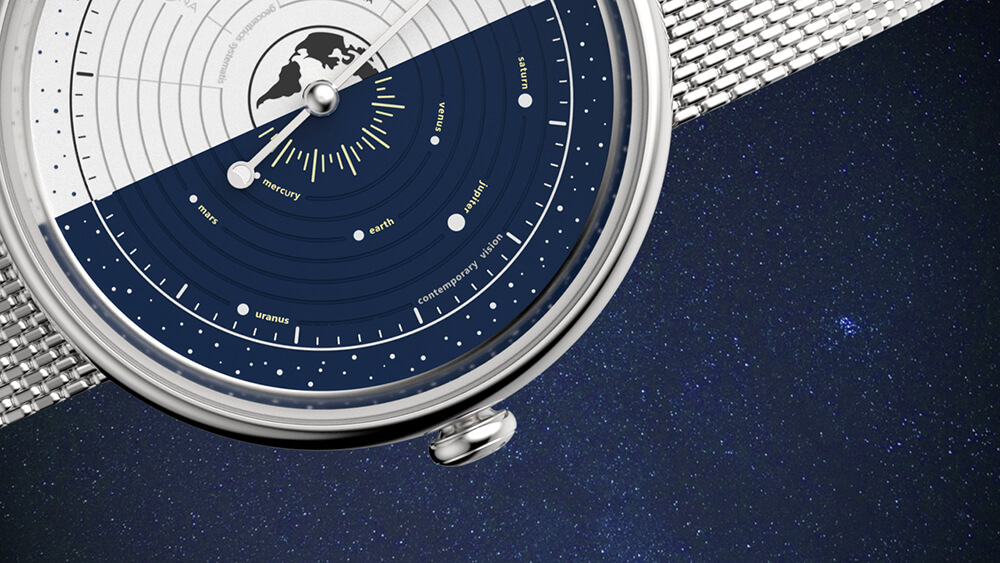 The collection is made in unisex style in 4 colors: NAVY BLUE, DEEP BLACK, SPACE AURUM, NIGHTFALL BLUE. The watch is equipped with a Swiss quartz movement, the case is made of stainless steel.