Vyсinanka is one of the oldest types of decorative and applied art, which originated in China due to to the invention of paper. The technology of paper production eventually became known in other countries.
Since the 16th century, silhouette clipping (realistic black-and-white images of people, natural motifs, everyday scenes) began to spread among the nobility in Europe.
In the 80s of the 20th century, professional artists began creative works on reviving vycinanka. Modern Belarusian vycinanka has become one of the most common types of decorative and applied art. It is notable for a variety of themes, execution techniques, and design solutions, but always focuses on traditional folk motifs.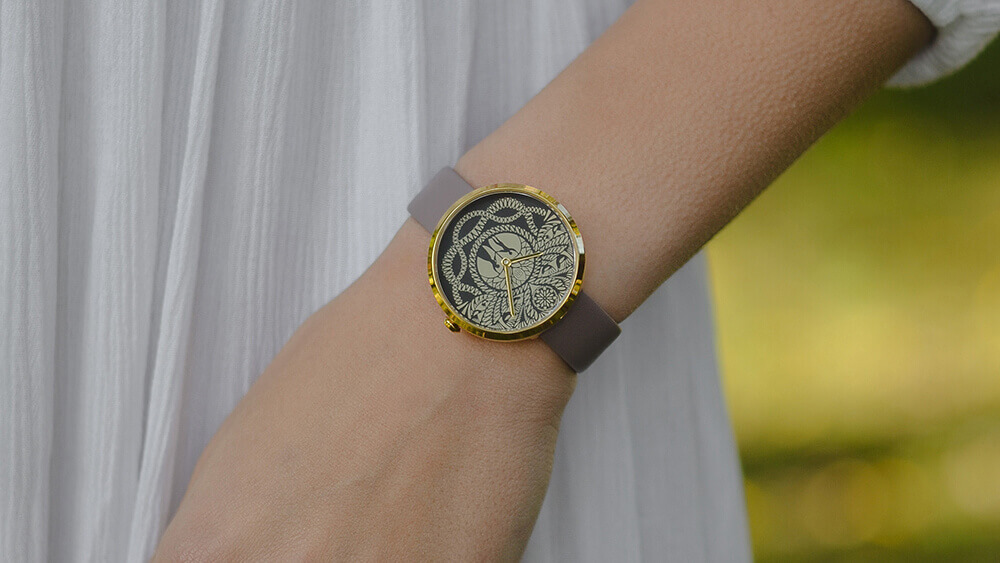 The Vycinanka collection is inspired by the works of a talented artist. Each model is based on one of her works. In total, three works by Elizaveta Chervontseva were taken as a basis – "Dreva Zhyсcia z Alieniami", "Paparaс-kvietka", "Liudzi i Dreva". Each work has its own interpretation and meaning. Two colour solutions were developed on the basis of each model.
The Vycinanka Plyn Zhyccia (Flow of Life) model is inspired by the work "Plyn Zhyccia".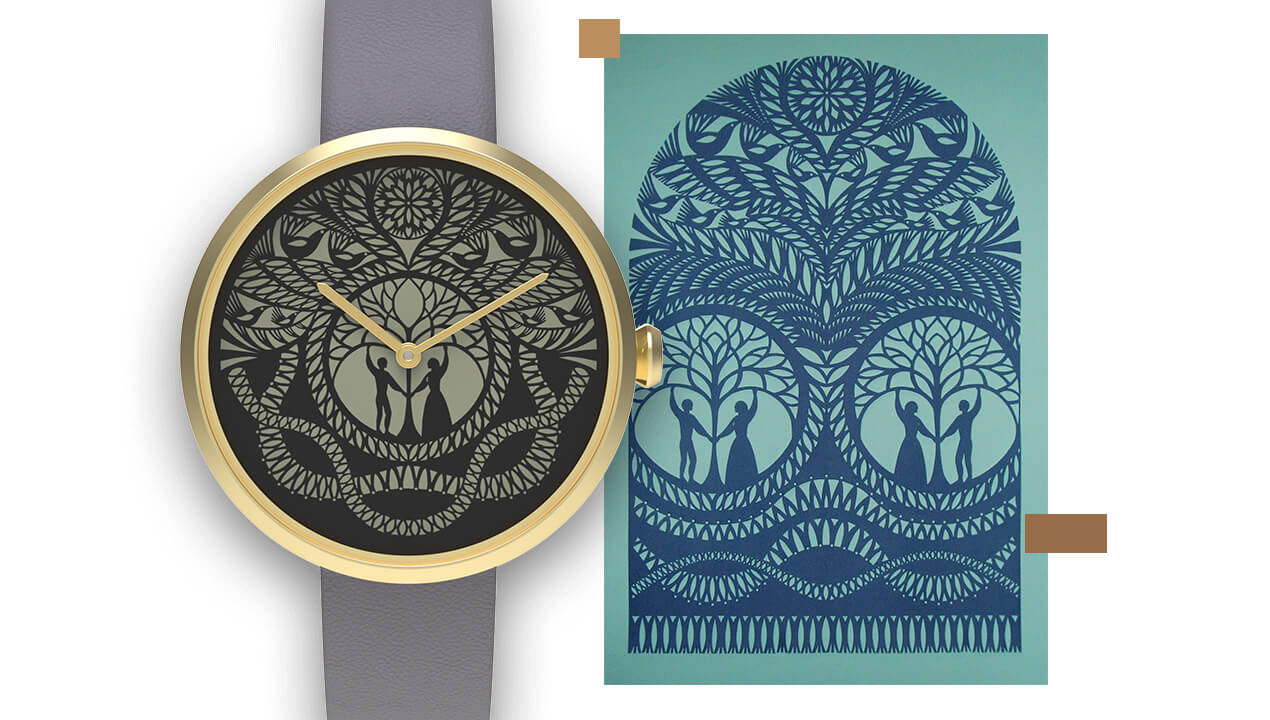 The mythological plot of this work demonstrates the image of a harmonious union between a man and a woman as well as their mutual assistance, mutual love, and support in life.
In Belarusian folklore, an individual can be compared to a beautiful strong tree. The tree was personified and represented the development of spiritual connection and the human race.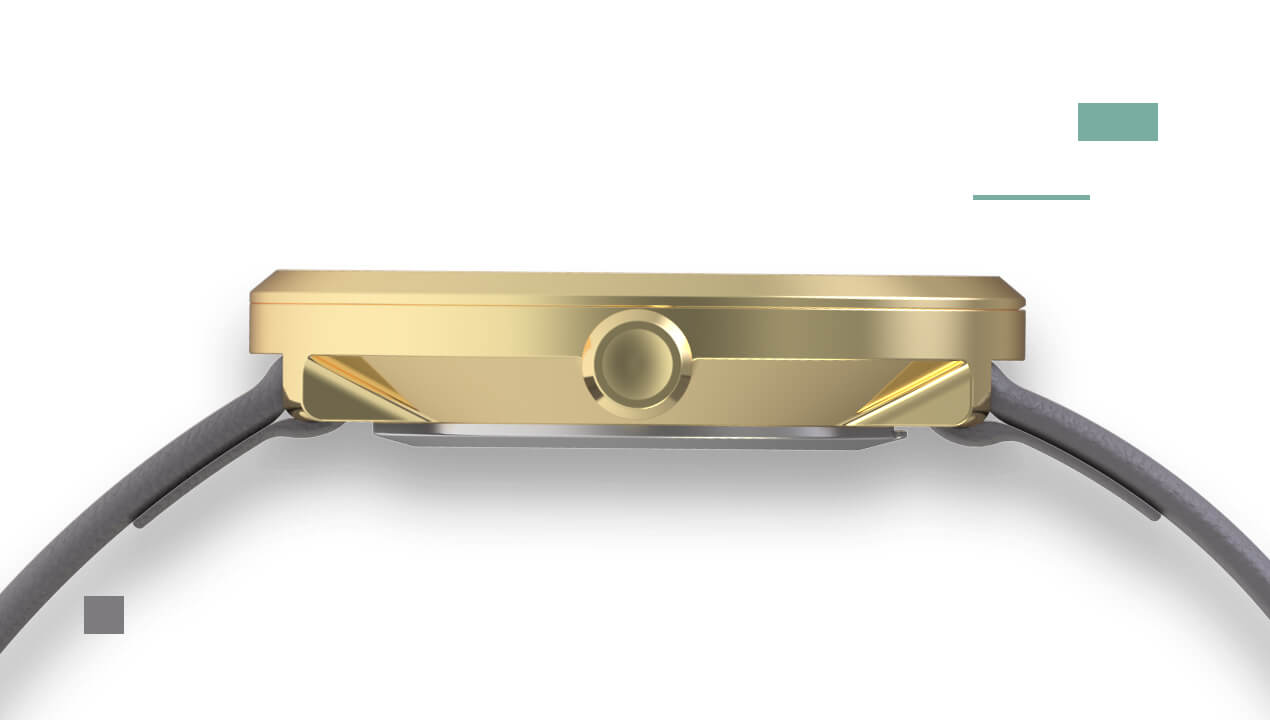 In the symbolism of the vycinanka, the birds on the branches of a tree denote the souls of descendants and ancestors. The ornament in the circle is a solar symbol of immortality, an infinite life cycle, and a source of energy. The wavy elements symbolize the passage of time and water as eternal movement, renewal, and purification.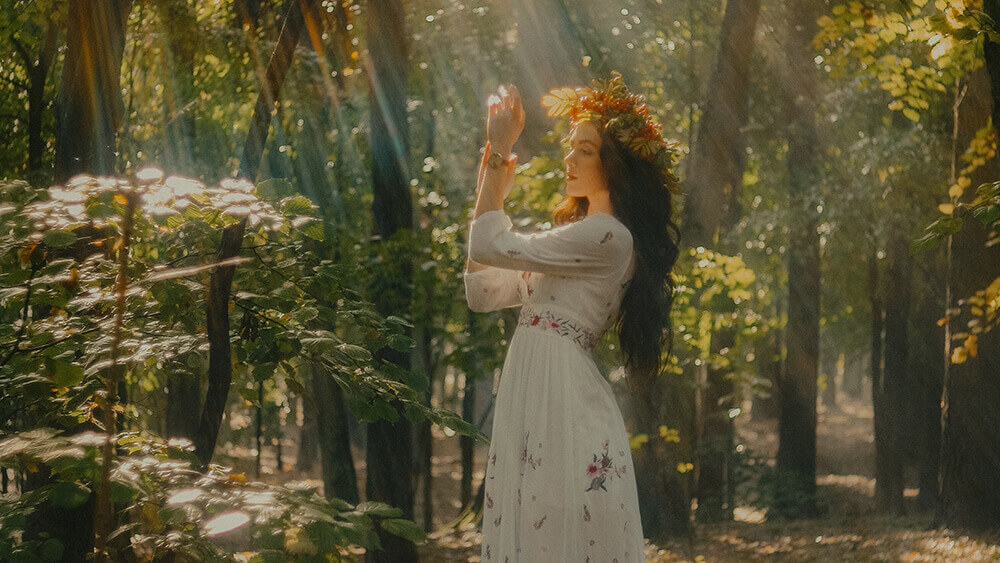 Both the compact shape of the case and hands harmoniously emphasize the dial. The signature of Elizaveta Chervontseva is engraved on the back cover. A limited-edition number will also be added.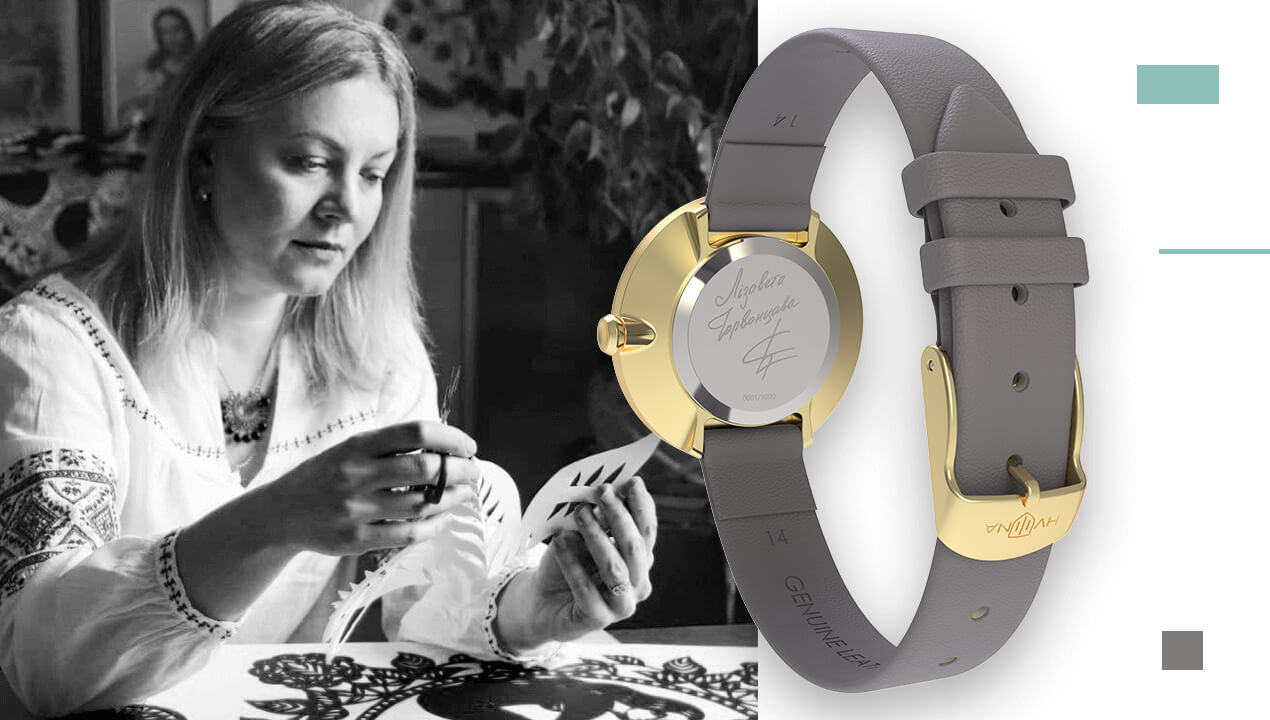 The watch has a reliable Swiss quartz movement – Ronda. The case is made of stainless steel. Besides, tempered mineral glass is installed, and the strap material is genuine leather.