Each of the three watch models was named after one of the programming languages that were popular at that time Basic, Python, and Delphi. The appearance of each model echoes the design of the interfaces of the above-mentioned languages.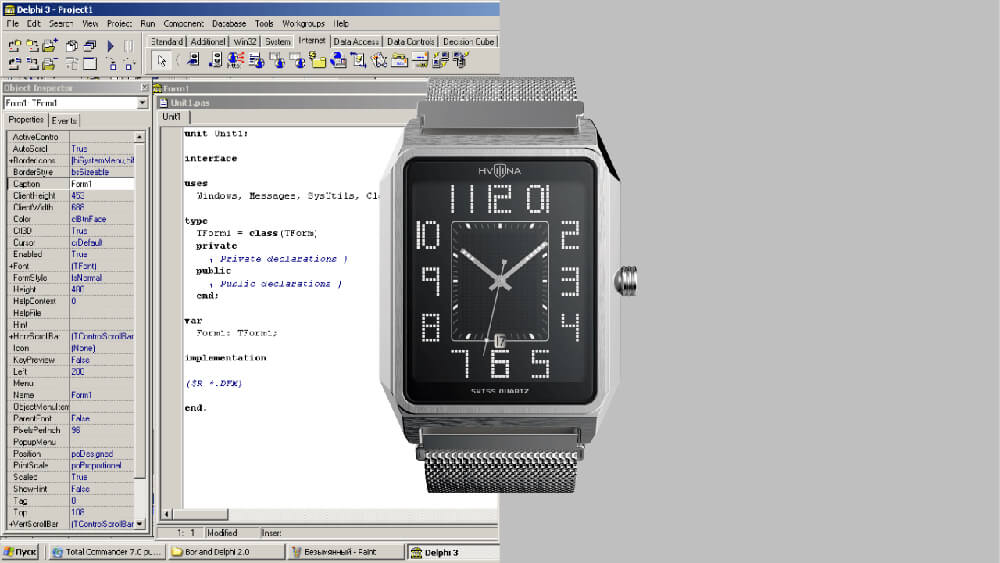 The design of the watch is a modern interpretation of the graphic aesthetics of those years. The stylization of pixel graphics on the dial, the rectangular shape of the case with strict, chopped edges, tinted glass with black borders on the edges and the printing of the logo on it are references to the popular design of electronic watches of the 80's-early 90's. At the same time, a minimalistic design and a magnetic clasp bracelet are attributes of a modern watch. The combination of these solutions creates a complete picture, harmoniously complementing each other.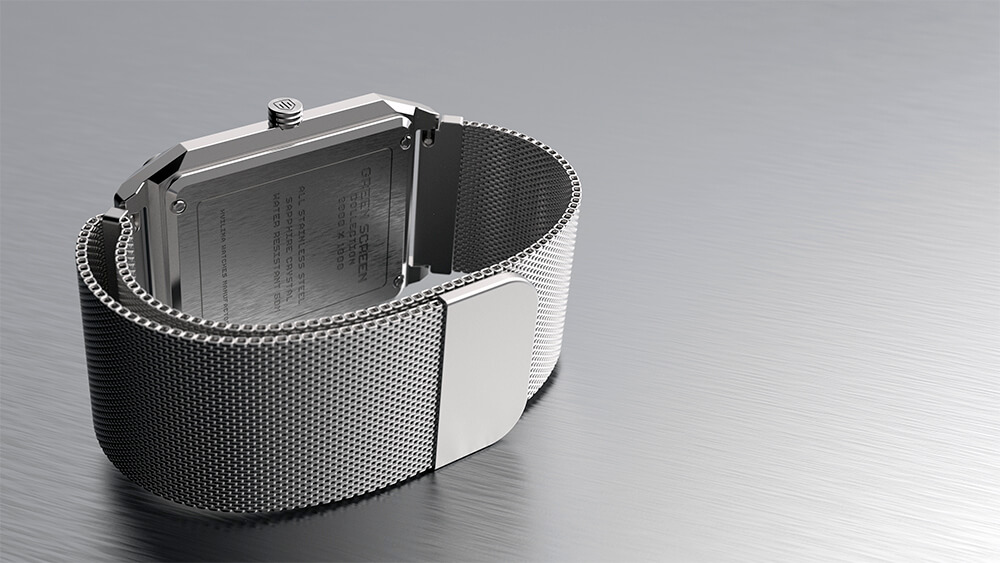 Another interesting feature of the collection is the use of various methods of surface treatment and their organic combination in one product: horizontal and vertical satin, polishing and matting. This model is also equipped with Swiss Superluminova technology, it's a luminescent coating that provides a bright long-lasting glow of the dial elements in the dark.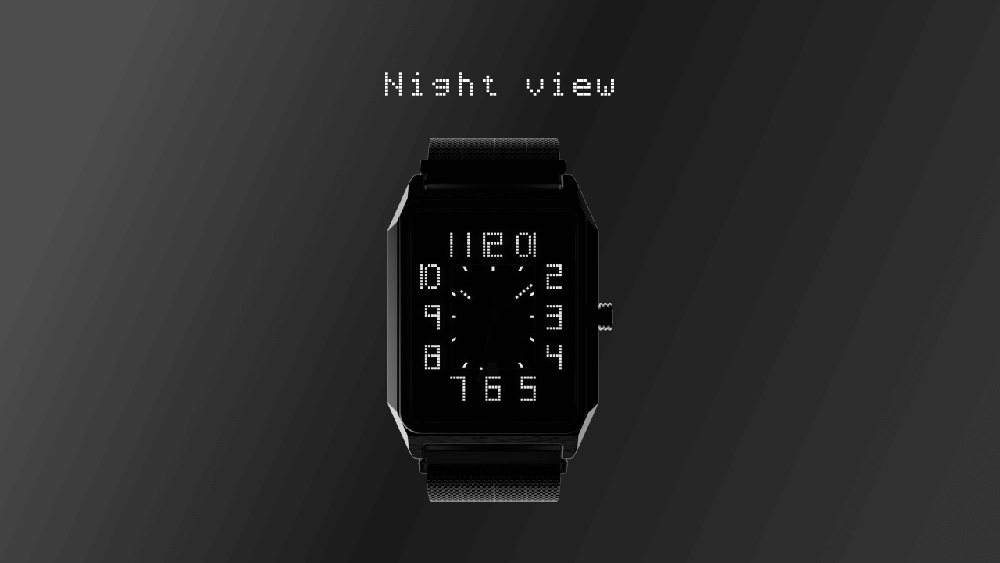 The collection contains interesting references. For example, the hands of the clock have slots – 3 slots on the hour and 5 on the minute, which in total gives the number 8 and symbolizes one byte; in addition to the standard documentation package, there is a brochure attached, with a short encrypted message in hexadecimal code.