Cyberpunk works bring up not only the challenges of the relationship between humans and modern technology but also such topics as kitsch, inequality and human influence on the environment. All this makes this genre deep and self-sufficient, despite its youth.
Distinguishing characteristics of the cyberpunk style are the use of such materials as glass, metal, leather and the choice of futuristic and rough shapes. This is what the NOMBRO collection is like. The hefty complex case, designed by our engineers and designers and inspired by the genre's philosophy, is the hallmark of the collection. Moreover, the sapphire crystal protects against small scratches.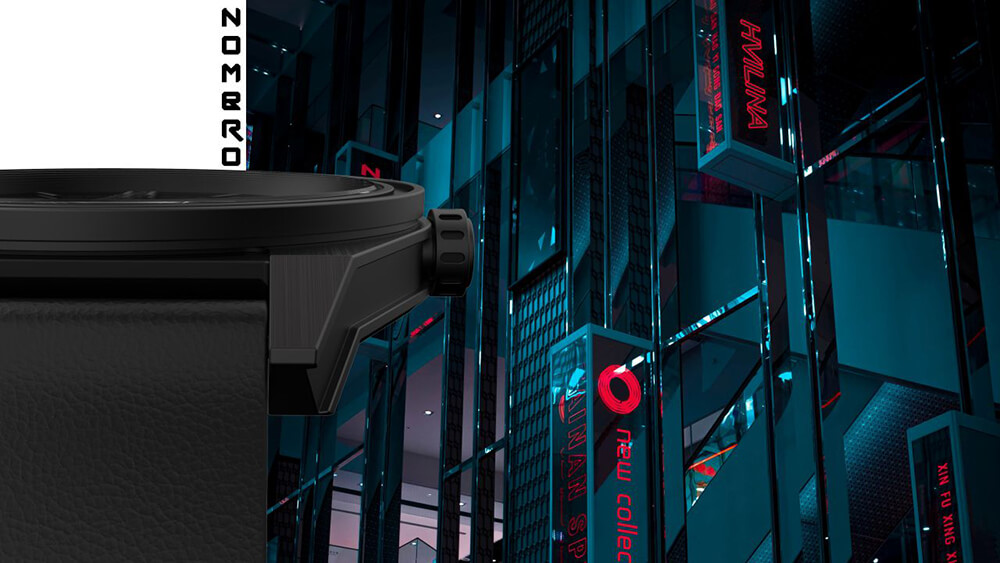 Nocturnal urban landscapes and a large amount of artificial neon light prevail in this genre's style. The reference to these prevailing features lies in the design of the dial and the display of the model. The vertical stripes on the dial symbolize urban highways whereas the illumination of the display and superluminova arrows will allow you to navigate through nights comfortably.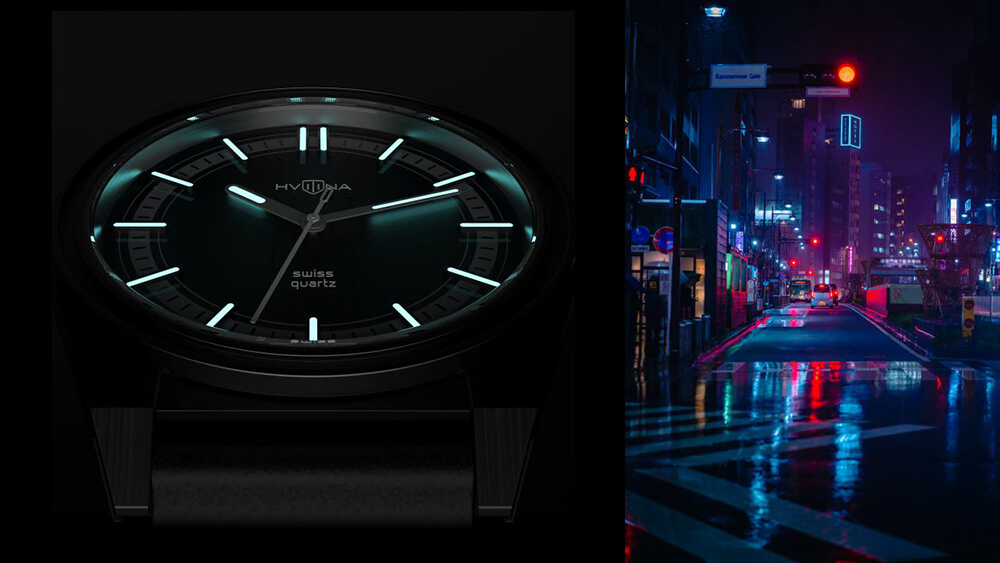 The watch has a reliable Swiss quartz movement with an increased service life of the power supply up to 5 years. The strap is made of high-quality genuine leather.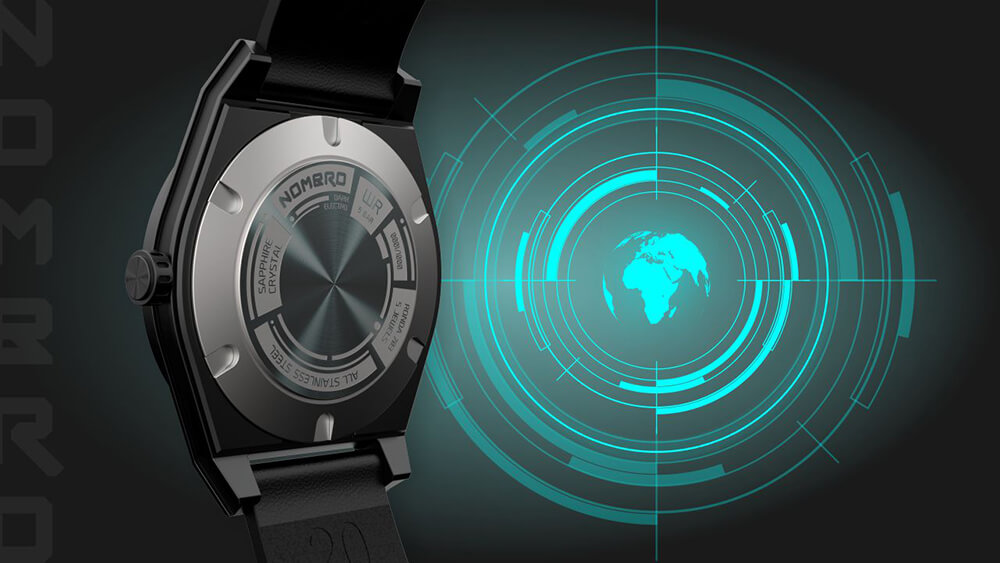 The back cover of the watch is stylized as an interactive touch display, which goes in line with the overall design concept.
The name of the collection is written in Esperanto and translates as "digit". Esperanto is one of the most successful artificially created languages, which was highly popular in the 1920s. The League of Nations recommended its participating countries to study it as a second language after their mother tongues. The model names are borrowed from the names of music genres referring to cyberpunk.