The lyric lines from the poem by M. Bogdanovich inspired Hvilina team and ZORKA VENERA store to create a joint limited collection with the same name "ZORKA VENERA".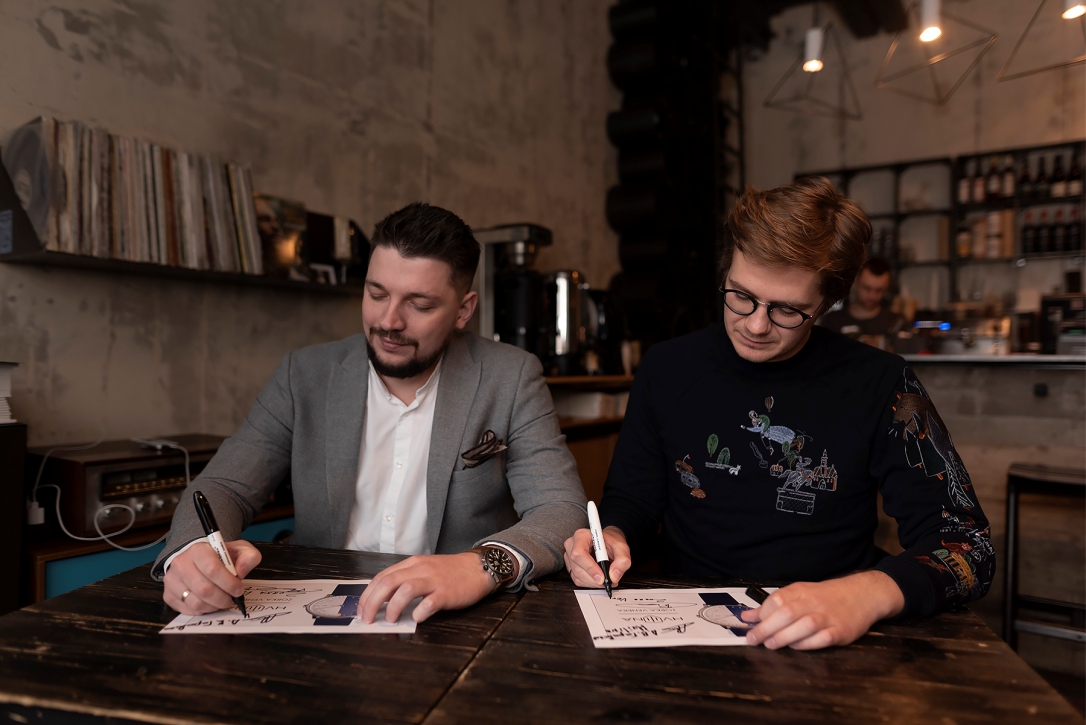 The result of our collaboration was a limited collection of wrist watches in the amount of only 1000 pieces, made in two colors: blue and black. The concept was proposed by the guys from @zorkavenera_store and implemented by our team @hvilina.watches.
The watch is designed in minimalistic style with a large number of interesting features.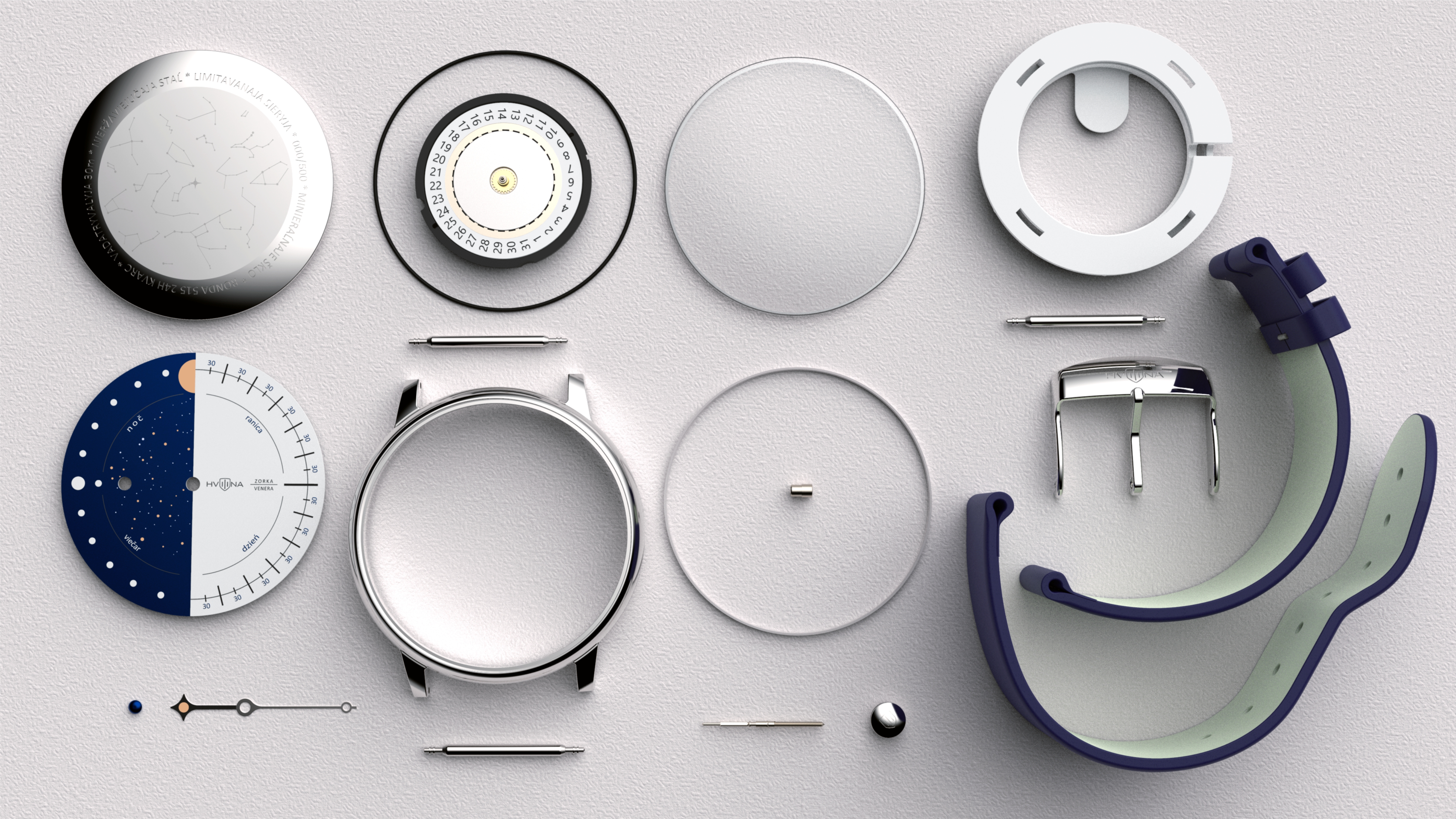 The constellations Draco, Cepheus, Ursa Minor with the Pole Star in the center are shown on the dial. The stars are covered with photo-luminescent coating Superluminova®. The entire night sky is engraved on the back cover symmetrically to the dial.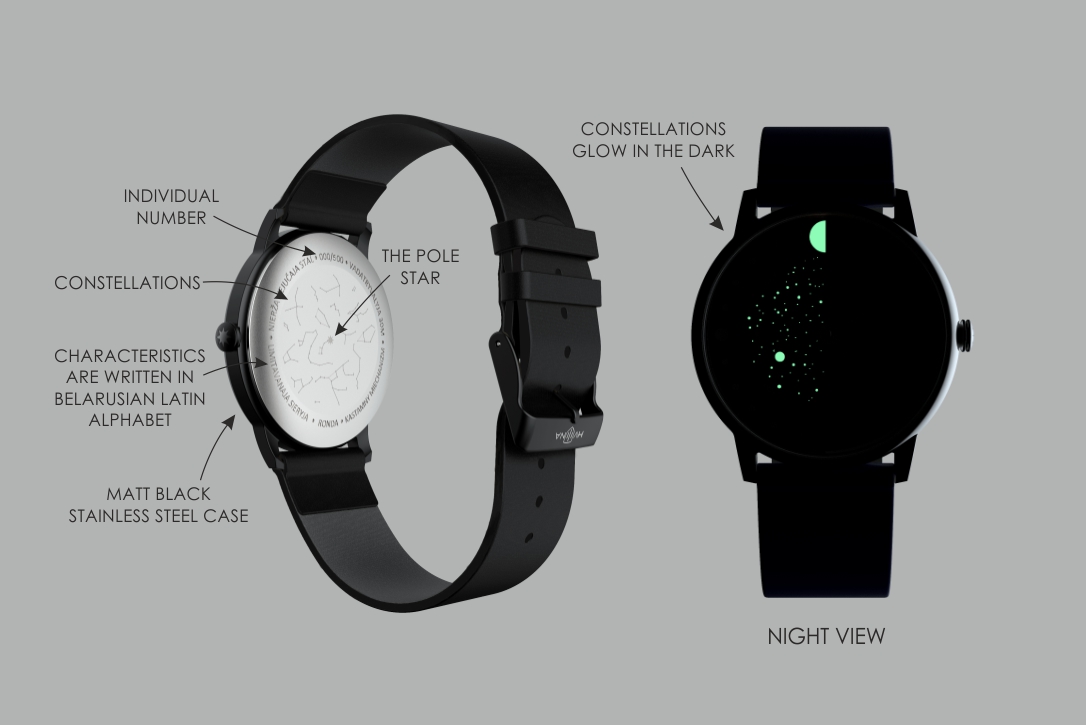 For an even greater immersion in the space theme the dial is divided into 24 hours, instead of the usual 12, and consists of two main parts: day and night. There are the logos of two companies on the right side and there is the starry sky and a calendar on the left.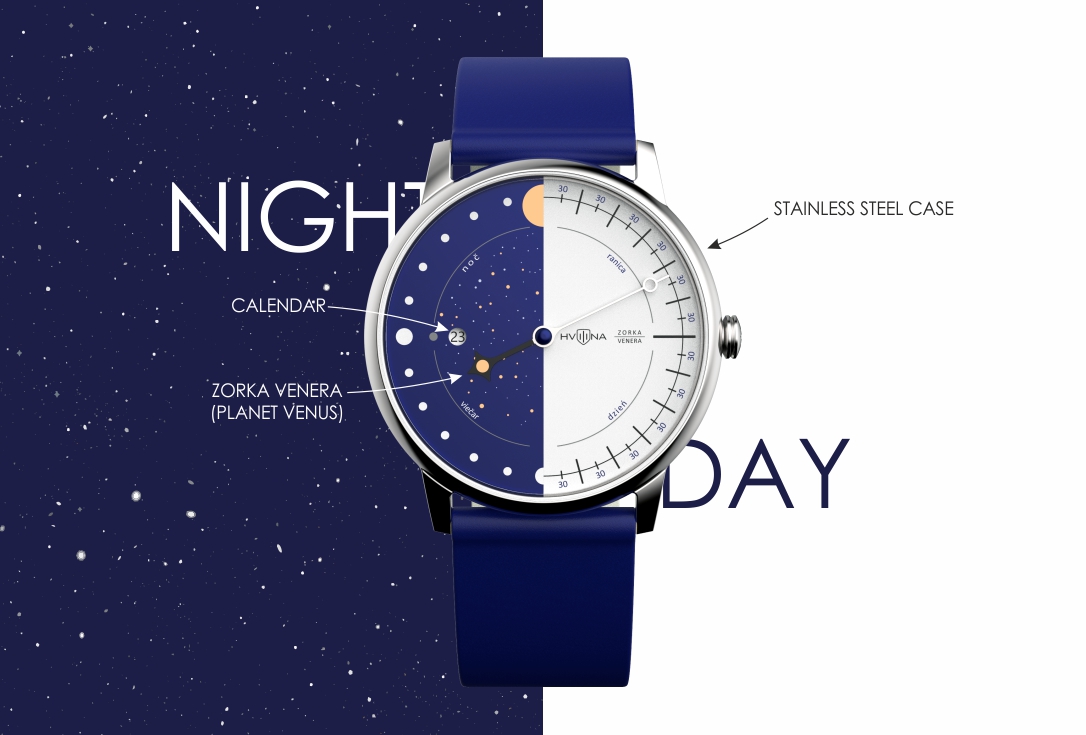 The hand deserves special attention. There is a stylized planet Venus at the opposite end of the hand, which appears at the dial's night sky.
However, the main feature of the watch is the turn of the classic dial by 90 degrees relative to the standard location. The 12:00 division is located opposite the calendar and the 00:00 division. The movement was customized for this reason.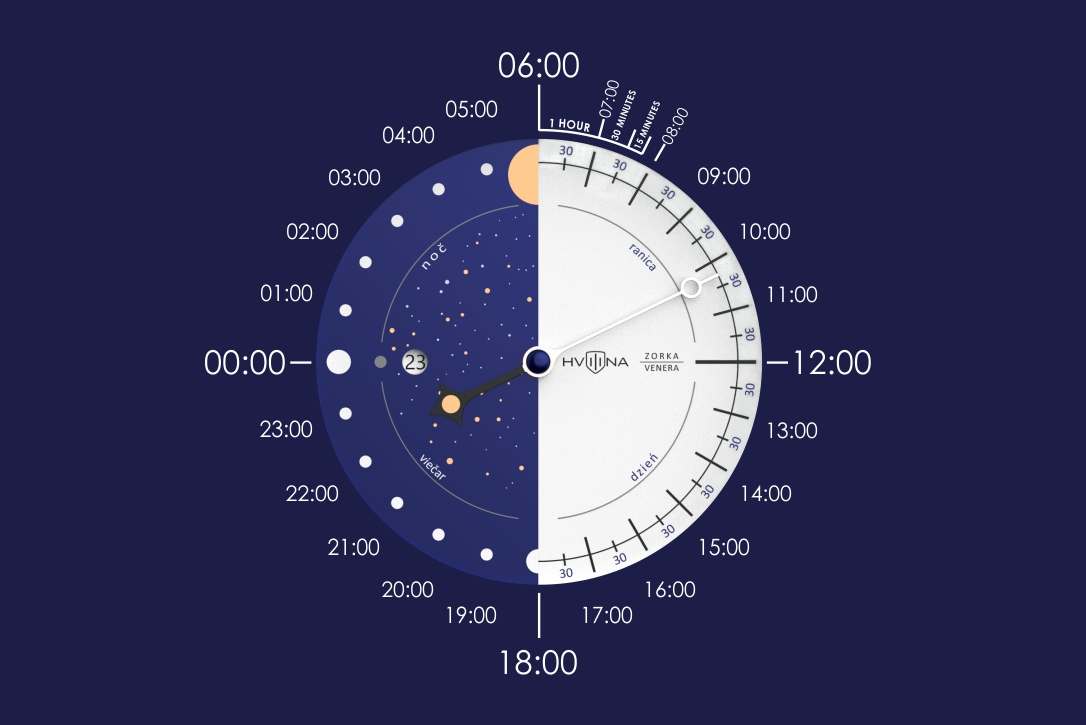 The Watch was based on Swiss quartz movement. A stainless steel case, mineral tempered glass. 30 meters water resistance. The phosphor on the arrow and on the dial will ensure that the elements glow in the dark. The strap is made of genuine leather. The dimensions are the following: diameter 42.5 mm, thickness 9.5 mm, belt width 22 mm.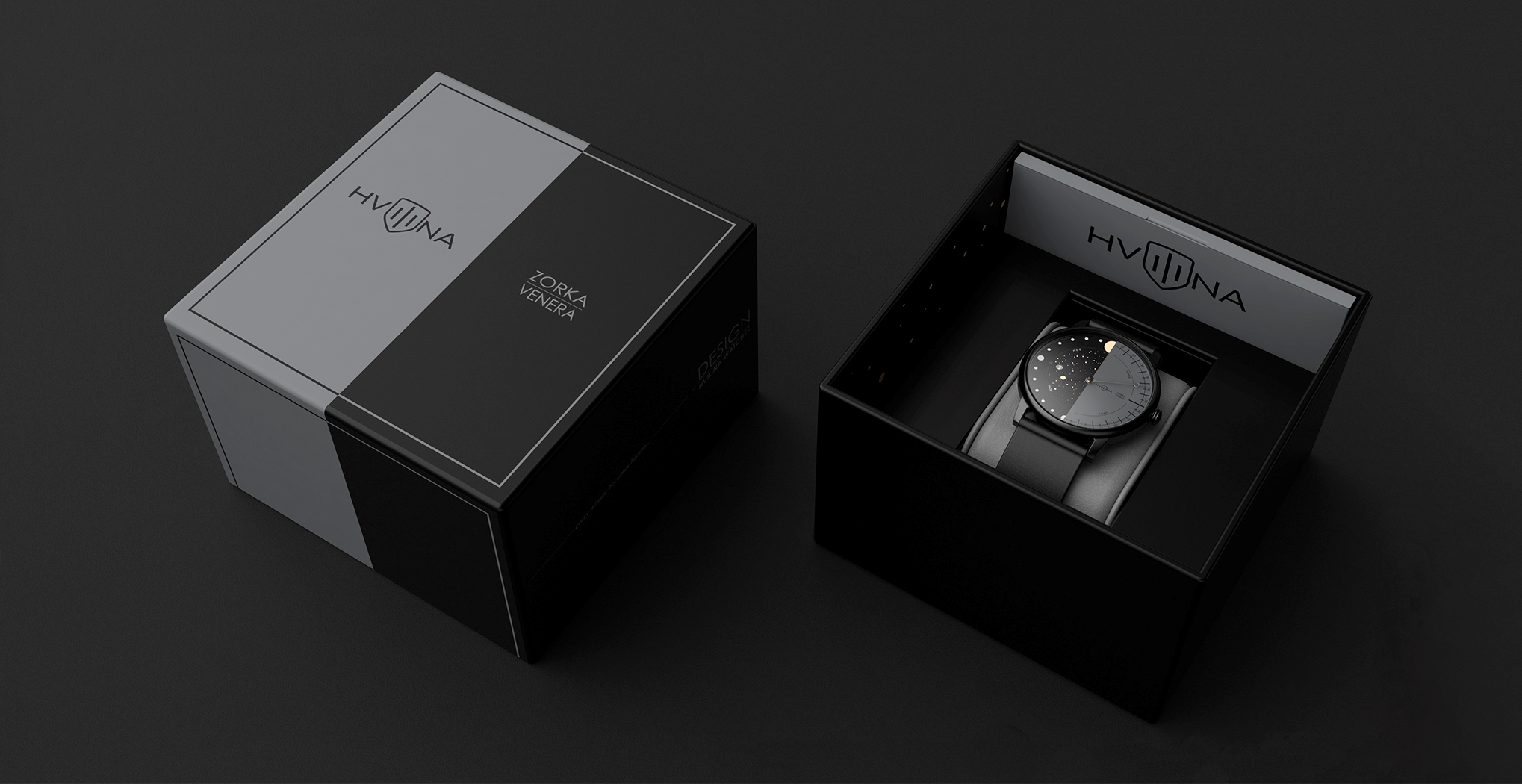 You can choose a color and leave an order here: https://hvilina.by/collection/zorka-venera
ABOUT US WRITE:
ONLINER: https://people.onliner.by/2020/03/05/zorka-3
KYKY.ORG: https://kyky.org/news/belarus-kotoryy-obvinyal-zavod-luch-v-krazhe-idei-vse-taki-vypustit-svoi-chasy
THE-VILLAGE: https://www.the-village.me/village/service-shopping/stylenews/280663-zorka-venera-clocks
CITYDOG.BY: https://citydog.by/post/zaden-zorka-venera/